Use my online marriage preparation course and ….
You can save $60 on the cost of your Tennessee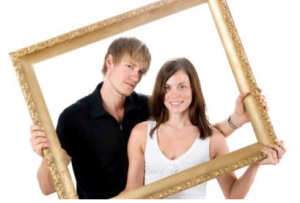 marriage license. 
If I am officiating your wedding ceremony, my online course, along with receiving from me the official TN notarized course completion certificate, is included in your wedding fee. There is no extra charge.
The minimum state requirement is that you spend 4 hours in the course.
Then, you email me brief responses to the open-ended questions below (see them under the "Red" heading).
I mail you the notarized course completion certificate (can't be faxed or emailed since it is notarized)
You present the notarized completion certificate

to the county clerk when you get your license and the license is discounted in price by $60.
Note: Other couples can use the course for free, but there is $20 fee to receive the completion certificate.
More About the Online Marriage Prep Course
♦ Do the course at your own convenience at home or wherever you choose.
♦ Cover the same subjects you would in a counselor's office.
♦ Build confidence in your relationship strengths & explore need areas.
♦ Have fun learning about  each other & marriage. By the way, guys love the course!
♦ Save some money & go out to eat!
Go ahead, you can take a look at the complete course right now at Marriage Preparation Online
Information below on how you receive the completion certificate from me:
Couples wanting to receive the official TN completion certificate must send me the "verification responses"  below. You must spend at least 4 hours in the course per state requirement
Copy and paste the following questions into an email and send to me at ralph.griggs@gmail.com
Verification Responses for Completion Certificate
Required Information:
Bride's Name and Address:
Groom's Name and Address:
What we learned about us and/or marriage:
He Said:
She Said:
What I learned about me:
He said:
She said:
Number of hours completed in the course: (at least 4 hrs)
Date course completed: (date of completion must be within 1 year of the wedding date)
USPS mailing address where you want me to mail the completion certificate: (the certificate must be mailed and cannot be emailed or faxed since my name is notarized on the form). Please allow enough time to get the certificate in the mail and for it to arrive when you need it)
Optional Responses:
What else we'd like to see in the course:
How this course helped us:
Reviews of the Course:
It gave us the opportunity to evaluate ourselves as a couple – not as individuals – and helped us focus on what it will take for us to continue to have a successful friendship and partnership, as well as cultivate a successful marriage.
It gave us the change to get some big issues out in the open. It really allowed us in the end to be more confident in our decision to get married.
We have nothing but good things to say about the course! I feel we were able to be completely honest with each other, something that would not have happened in a counselor's office.