I was born and raised in Nashville. Not too many of those around anymore. School and ministry positions have taken me to other states but I returned home in 2000.
My wife and I have 4 children and 4 grandchildren.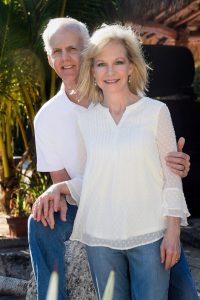 We have lived in the same house in the Bellevue area for the  last 20+ years.
We enjoy traveling and try to spend a few weeks in Mexico every year.
I am a nondenonmiational minister. Ministry is all I have ever done. I completed a Masters of Theology degree as well as doctoral level work in ministry.
It's been fun to help hundreds of couples over the past 20 years with their wedding ceremonies. Weddings are among the happiest times of people's lives, and it's nice to be a part of that. Plus, I get to visit some beautiful and interesting places.
The best compliment is when couples tell me that their friends and family asked if I was their family minister. Not that we try to fake it, but it just seems to come across that way in the ceremony.